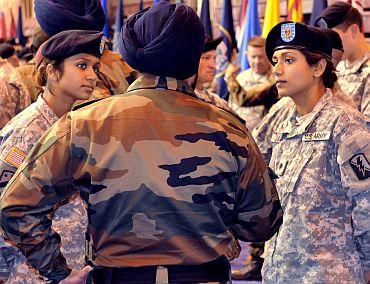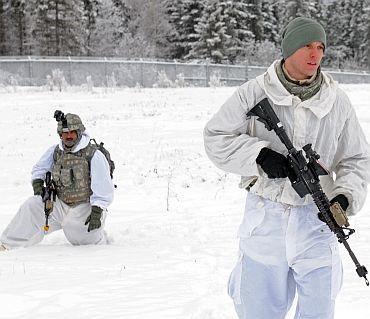 Indian Army personnel are taking part in a joint military exercise with their American counterparts involving airborne specialist operations in sub-zero temperatures in Alaska.
The fortnight-long exercise, which began on November 1, has 200 Indian infantrymen carrying out joint operations training, Yudh Abhyas (War Drill), at the Joint Base Elmendorf-Richarson with airborne forces of the US Army.
US Army Sgt David Noffsinger ensures an Indian soldier follows proper firing technique during small arms training as part of the bilateral training exercise Yudh Abhyas on Joint Base Elmendorf-Richardson, Alaska. Noffsinger is assigned to the 25th Infantry Division's Headquarters Troop, 1st Squadron, 40th Cavalry Regiment, 4th Brigade Combat Team.